stroller and car seat travel system
This duo pairs the hardworking muze™ lx stroller and i-Size certified i-Juva™ infant carrier to make a lightweight but fully featured travel system.
stroller and car seat travel system
This duo pairs the hardworking muze™ lx stroller and i-Size certified i-Juva™ infant carrier to make a lightweight but fully featured travel system.
MODES
Stroller suitable from birth to 15kg, approx 3 years
Infant carrier suitable from birth to 13kg, approx 15 months
Comes with Joie i-Juva™ infant carrier included for a quick and convenient travel system that's instantly ready to roll
Two modes in one stroller when you combine with infant carrier, so you can stroll with baby from day one and switch between car to stroller without unbuckling or waking them
Comfortable forward facing seat allows baby to watch the world around them
Use Maxi-Cosi® style attachment to pair with other brand infant carriers
Joie i-Juva™ infant carrier comes included - other infant carriers, car cots and carry cots sold separately
SAFETY
One-touch ShoeSaver braking system engages quickly to secure your pram safely right where you want it
SoftTouch 5-point harness features plush padded covers and adjusts to 3 heights to fit growing children
COMFORT
Lie-flat recline creates a cosy, ergonomic haven from newborn to toddler
Custom recline options keep baby comfortable and adjust smoothly with just one hand
Adjustable leg rest with cushy calf support lets growing or tired little legs kick back comfortably
Durable UPF 50+ and water repellent canopy provides full coverage to protect baby in any forecast
All-wheel suspension for a smooth ride over rough surfaces
Sleek and sophisticated 4-wheel streamlined chassis is easy to manoeuvre with one hand
CONVENIENCE
Let gravity do the work with this self-folding stroller
Automatic fold lock secures the stroller into a compact freestanding package for simple storage
Spacious storage basket easily accommodates everything you need to take along
Keep baby content as you stroll, with a child tray that holds snacks, cup and toys within their reach and then removes so they can climb in and out easily
Front swivel wheels lock with the push of a button to glide easily over rough ground
Viewing window on sun canopy allows you to check in on your child without disturbing them
No more searching for keys or wallet – the handy parent storage tray plus cupholder keeps your essentials within reach
Stroller: 
Product weight: 12.03 kg 
Open Size: l 94.5 x w 54 x h 101 cm 
Folded Size: l 81.7 x w 54 x h 40 cm 
Infant Carrier: 
Product weight: 3.1 kg 
Product Size: 65 x w 41.5 x h 55.5 cm 
Certification: ECE R44/04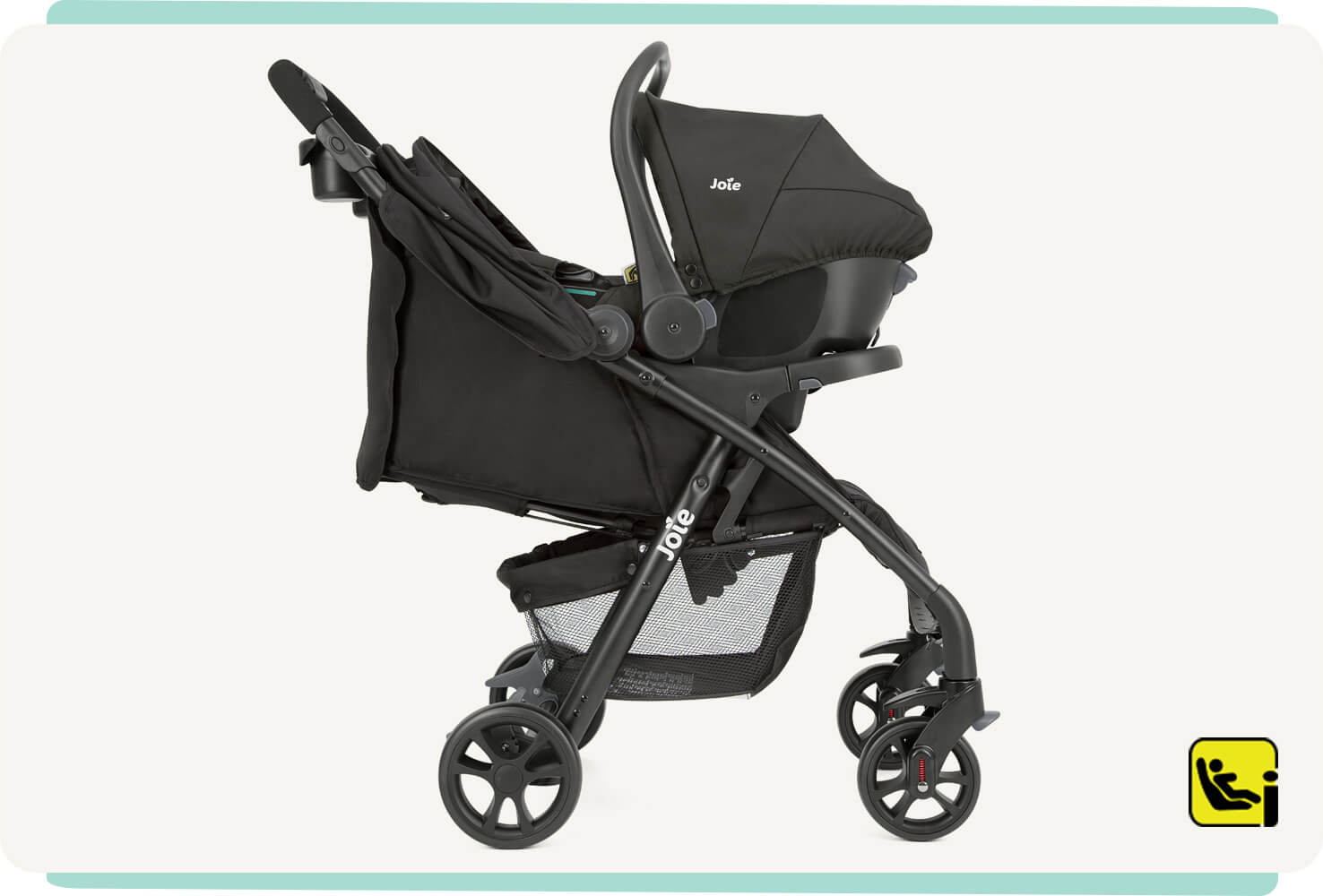 TRAVEL SYSTEM
perfect package
Transfer your sleeping baby from car to stroller in a snap with the included i-Juva™ infant carrier – and when they've outgrown the carrier, this deluxe travel system transforms to meet your child's needs with a roomy world-facing pushchair seat.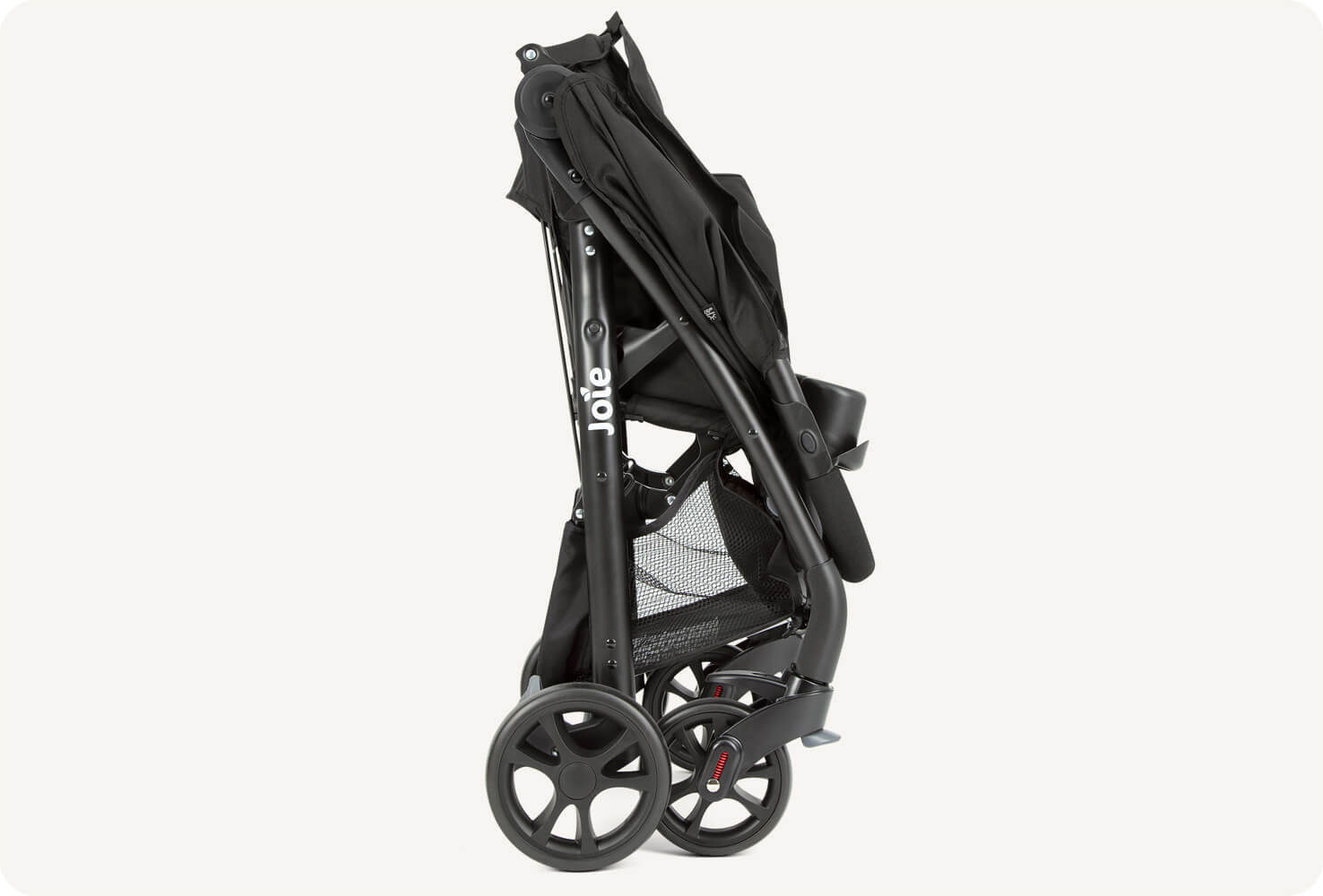 COMPACT FOLD
let gravity do the work
Never mind if your hands are full – just engage the fold, then gravity will tuck the pushchair into a freestanding compact fold that's perfect for small spaces.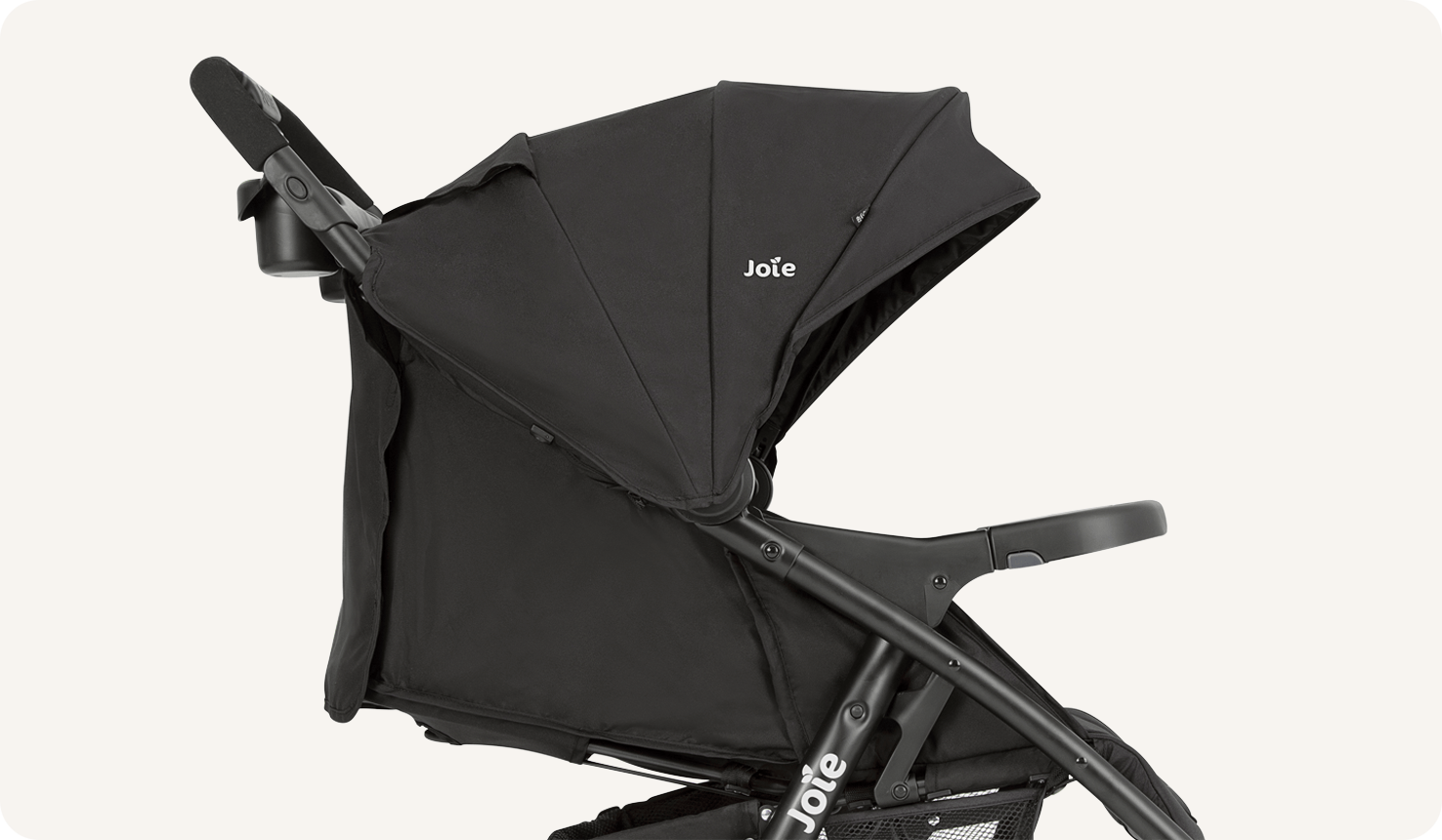 LIE-FLAT RECLINE
keep naptime rolling smoothly
Conquer that to-do list as your little one naps on the go. Even brand-new babies can relax with a sheltered lie-flat recline that's perfect for safe and ergonomic snoozing as you stroll.
made for life
Your baby gear should work hard for you every single day. That's why we push our products to the extreme during testing: We want to make sure they're up for any challenge you may face.
super strength materials
We use only high-quality materials in creating your gear: like aero-grade aluminium, super-strength steel and undiluted plastics.