gliding bedside crib
Feed, soothe or snuggle from the comfort of your own bed without losing sleep over whether they're snoozing safely.
gliding bedside crib
Feed, soothe or snuggle from the comfort of your own bed without losing sleep over whether they're snoozing safely.
COMFORT
Suitable from birth to 9 kg
Smooth single hand glide soothes baby and locks in place with a single button push so easily you can almost do it in your sleep
Soothing tilt gently inclines to help your little one comfortably digest their bedtime snack
Comfortably cushioned yet firm mattress comes included with this bedside crib and is mesh covered
Never worry about overheating thanks to Roomie Glide's double mesh windows on both sides to provide plenty of ventilation
Rounded cocoon shape with soft padded sides for extra comfort and protection
CONVENIENCE
Allows you to sleep side by side without sharing a bed for all the benefits of closeness without the worries about safety
Secures to your bed with a simple strap and clip attachment so you know you have a snug fit that will stay put through the night
Washable mattress cover removes in a snap for easy cleaning
Light weight yet strong aluminum frame gives you durability that won't break your back
Lift and lower the sliding side panel just one hand for easy access to your little one… even in the dark
11 height adjustments measure up to nearly any sized bed
Fits most beds, including divans, with adjustable folding feet that step right up to your bed
When it's time for still sleeping, keep the cot firmly in place with a one-touch gliding lock
Four lockable wheels make moving the crib easy and are rubber-covered to keep your floor scratch free
Woven fabrics are wipeable for easy cleaning
Product Weight: 11.6 kg
Open Size: l 98.5 x w 68.5 x h 66-81 cm
Usage: Birth to 9 kg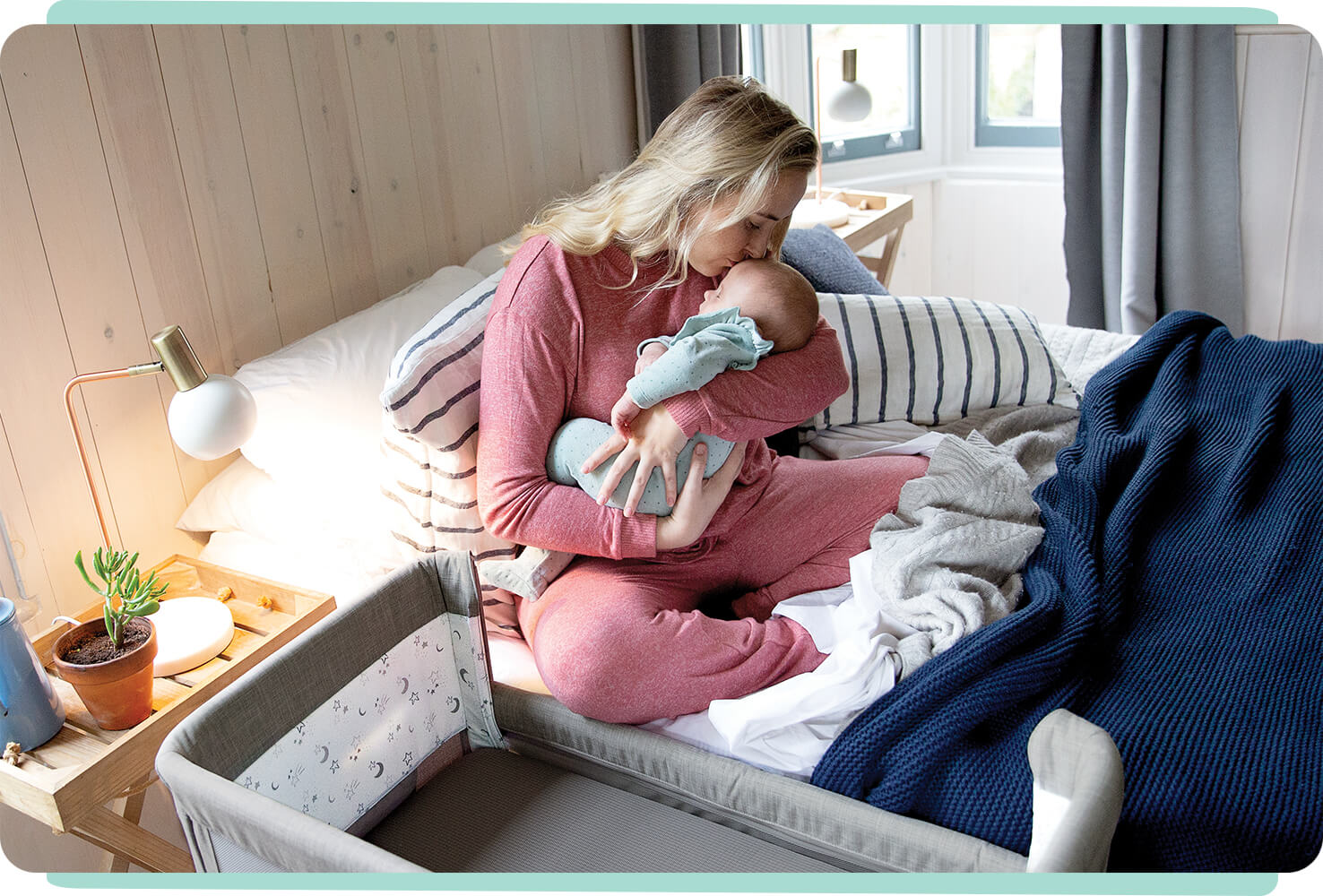 PARENT-BABY BONDING
close to comfort
Sleeping safely side by side without sharing a bed makes parent-baby bonding a dream. With your little one snugly in arm's reach, you can easily feed, cuddle, soothe or simply stare at that sweet face from the comfort of your own bed.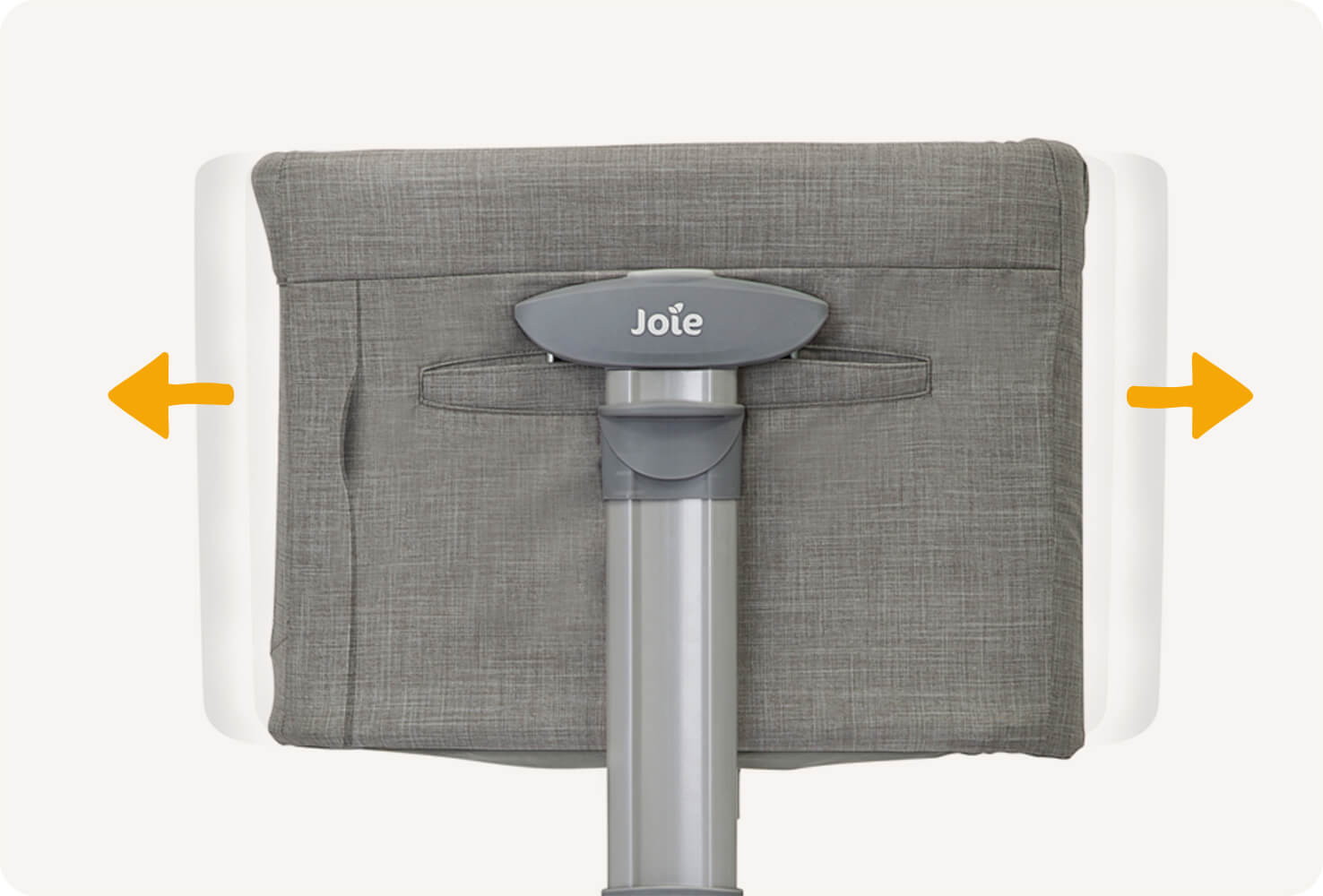 GLIDES BACK & FORTH
soothes to sleep
Whether your little one prefers a leisurely or lively tempo, set the pace of baby's late-night rock sessions with a smooth single-hand glide. Gently soothe your sleepy baby right into dreamland without leaving your own bed.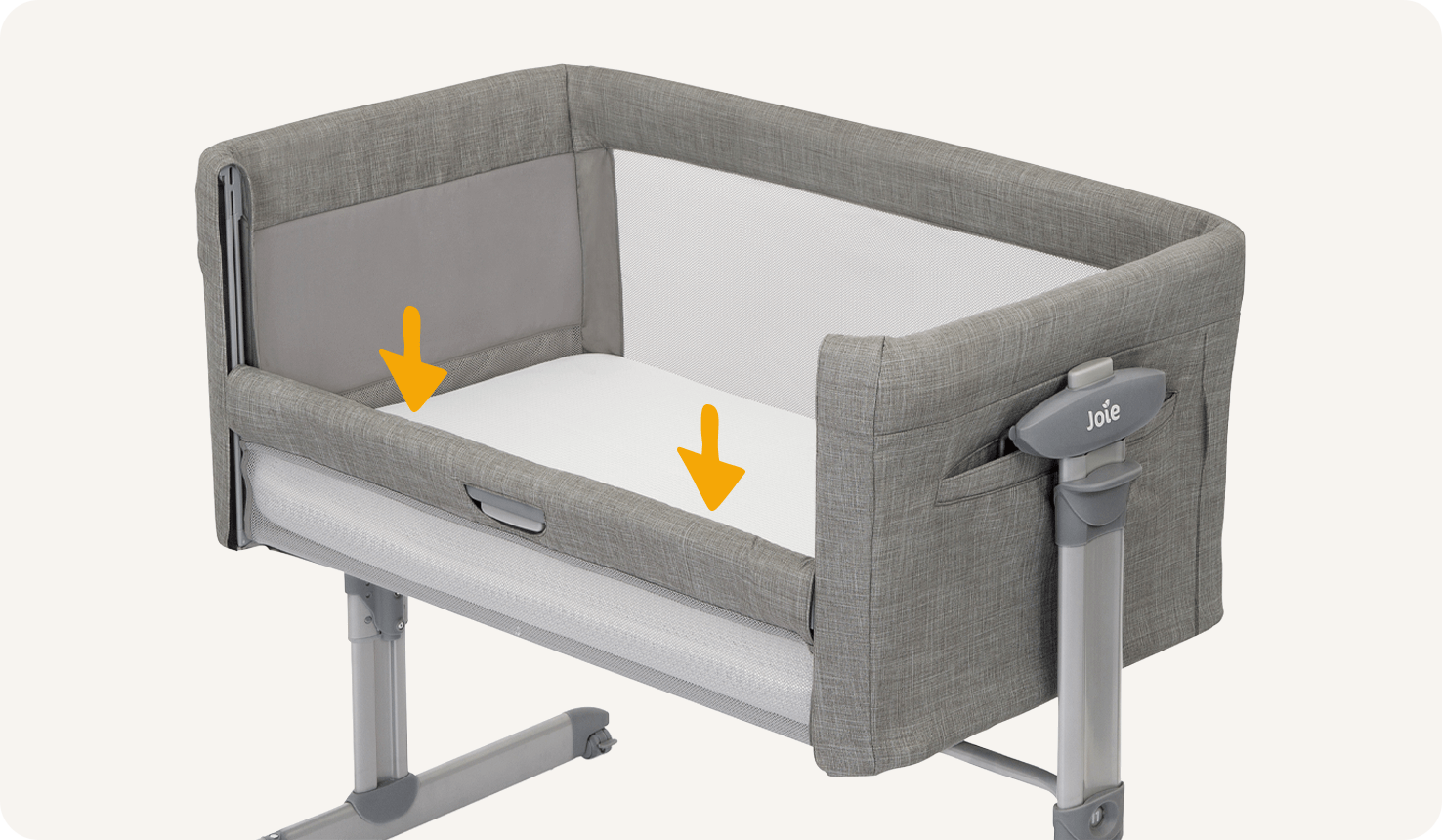 LIFT AND LOWER SIDE
easy access to baby
Lift and lower side panel allows easy access to baby, helping you answer those midnight wakeup calls smoothly.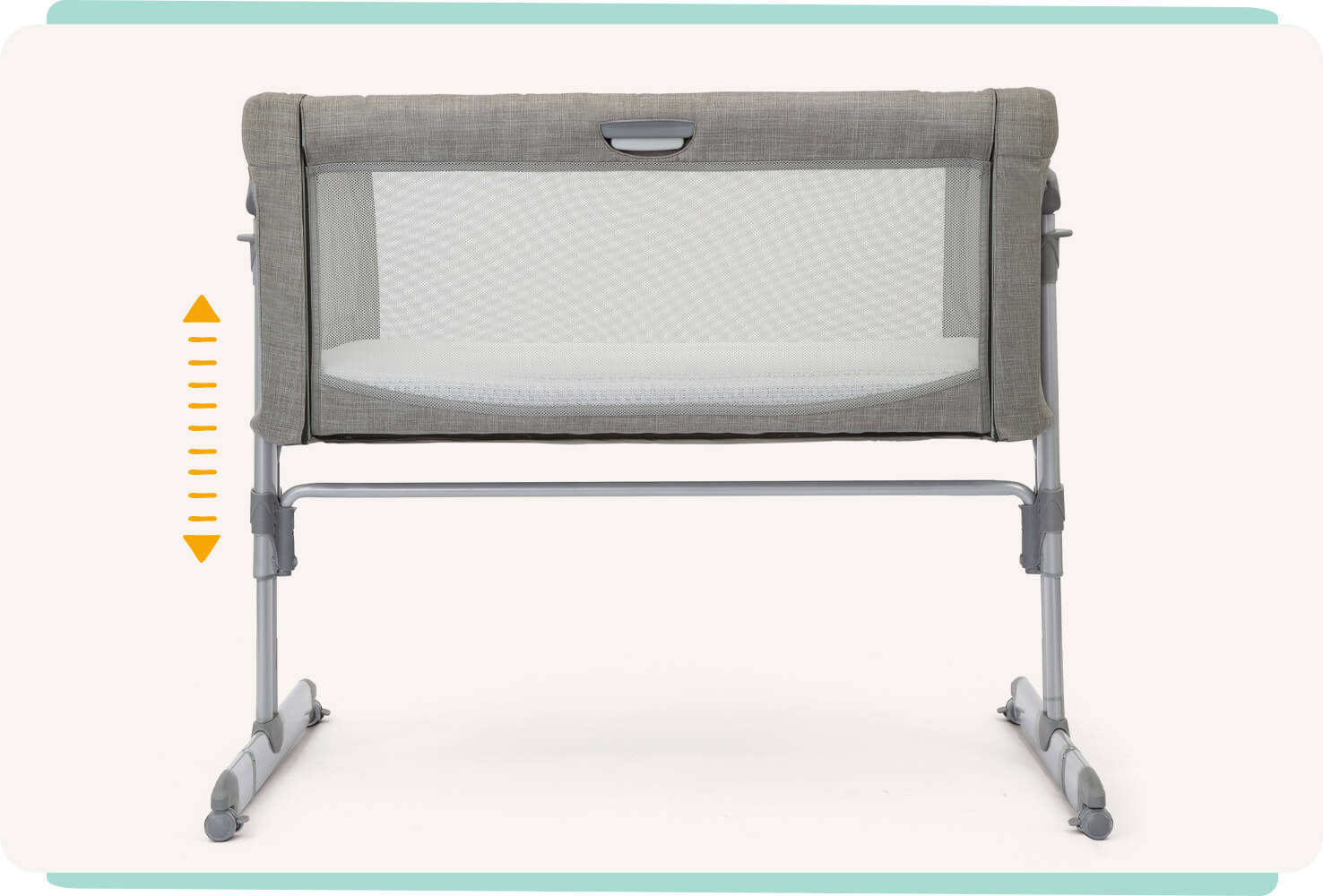 11 HEIGHT ADJUSTMENTS
customisable cradle
Roomie Glide's customisable height adjustment means you never have to worry about keeping your little one safe and within easy, convenient reach regardless of which bed… or sofa… you're snoozing on.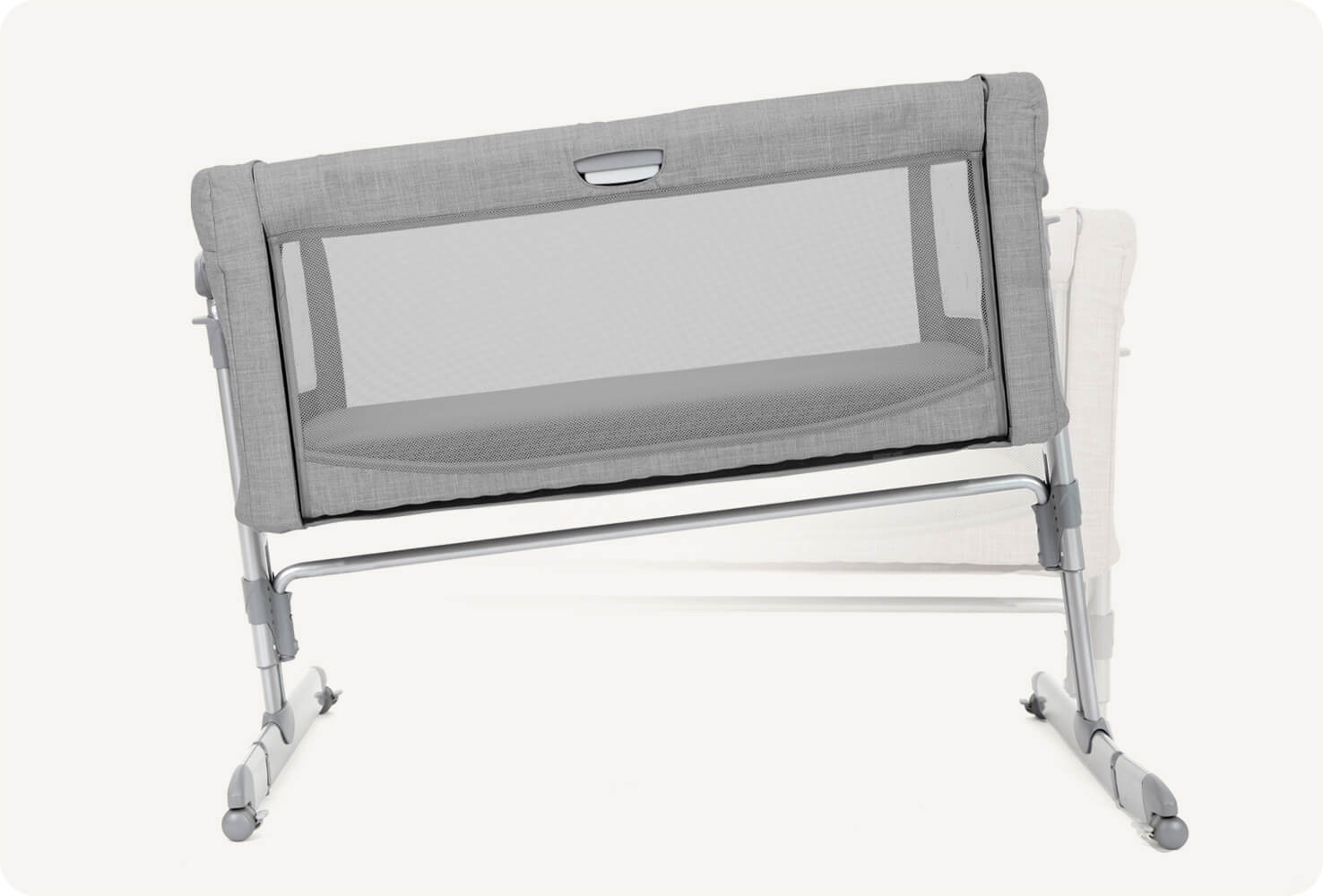 SOOTHING TILT
happy tummy tilt
Minimize your little one's night time indigestion issues with a gentle tilt to help them comfortably digest their bedtime and overnight snacks.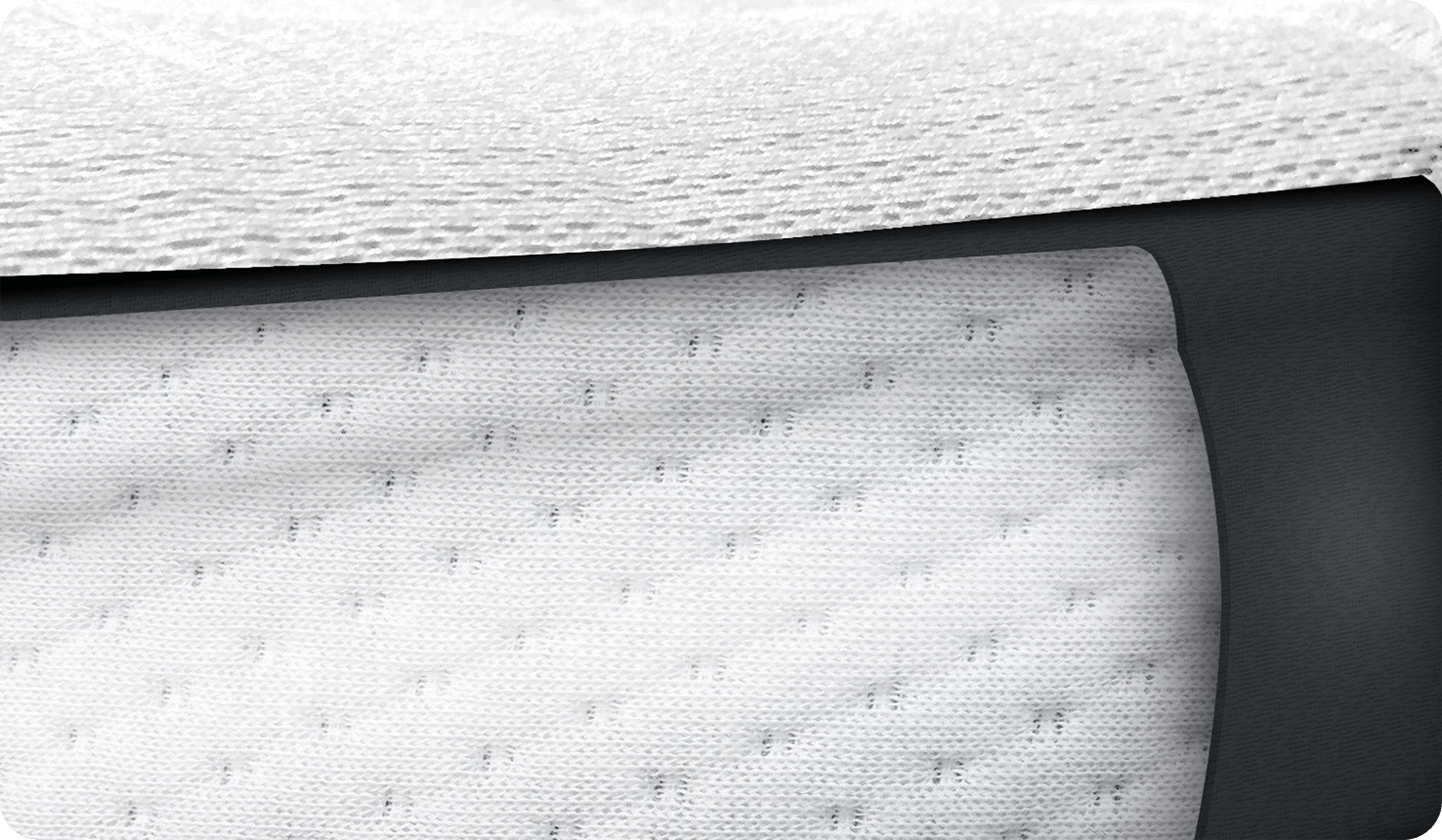 COSY MATTRESS
comfy & cocooned
Just because little ones can sleep anywhere, doesn't mean they should. Now your wee one can nestle into the safe snugliness of a firm yet comfortably cushioned mattress.
made for life
Your baby gear should work hard for you every single day. That's why we push our products to the extreme during testing: We want to make sure they're up for any challenge you may face.
formula for safety
We test for more than 150 different toxic substances to make sure your child's gear is safe even down to its basic ingredients.