i-Size Spinning car seat for birth to 4 years
Meet the cosy spinner with state-of-the-art side impact protection, & i-Size certification from birth to approx. age 4.
i-Size Spinning car seat for birth to 4 years
Meet the cosy spinner with state-of-the-art side impact protection, & i-Size certification from birth to approx. age 4.
SAFETY
Just like any new parent, we put safety first and our Signature collection offers the "best in class" safety features to make sure your precious cargo is as safe as they can possibly be:
Meets the highest

R129 safety standards

, including side impact testing

Get a guaranteed safe and secure fit in i-Size vehicles with i-Harbour's

i-Size certification

Rest easy with

3 additional layers of safety and absorbency

with our Tri-Protect™ headrest and our signature Intelli-Fit™ memory foam

Guard Surround Safety™ pods gives

extra side impact protection

to put your mind at ease
COMFORT
When they can't be cradled in the comfort of your arms, you can still keep them cosy thanks to our Signature collection's luxurious comfort details:
Create a custom fit with the

3-piece infant insert

to ensure both the harness and buckle are properly fitted to your child

5-position recline

in both rearward and forward facing modes

5-point harness with

soft, padded covers

to keep them comfy
CONVENIENCE
Parenting is hard enough, so our Signature collection offers all of our parent favourite convenience features that make your parenting life just a little bit easier:
Pairs with the i-Base™ Encore

as part of the Encore Spinning System

Our Grow Together™

6-position headrest and harness system

is so simple you can work it with only one hand… even when the car seat is installed

One-pull tightening

on the harness means it's easy for you to secure your little one snugly

360º seat rotation

for easy ins and outs as well as seamless transitions from rearfacing to forward facing

Simple Swivel™ turning activator within easy reach

makes spinning the seat effortless
USAGE
Use rear and forward facing
Child height

rearward facing 40-105 cm, less than 18 kg, approx birth to 4 years
forward facing 76-105 cm, less than 18 kg, approx 15 months to 4 years old

The i-Harbour™ spinning car seat requires the i-Base™ Encore car seat base for installation with ISOFIX.
To comply with the ECE R44 OR ECE R129 car seat regulations of this car seat, we've included the weight/height at which the car seat can turn forward. However, we strongly encourage keeping your little one rear-facing as long as possible by maxing out the recommended rear-facing usage of the car seat.
Product weight: seat 7.4 kg
Testing certification: ECE R129/03 and i-Size certification
Forward facing size: l 67.3 x w 52.8 x h 56–63 cm
Rearward facing size: l 72.3 x w 52.8 x h 49–55 cm
DEEP RECLINE
Lie back. Nod off.
Cosy lounge chair meets ergonomic car seat in this deep recliner. The i-Harbour's deep recline options keep your growing little one comfy through all their growth spurts.
I-BASE™ ENCORE COMPATIBLE
Effortless ins & outs
Pair the i-Harbour with our 360° spinning i-Base™ Encore and you'll make moving in and out of cars, and between different cars, effortless.
GROWTOGETHER™ HEADREST
Adjust for growth easily
Easily adjust the headrest & harness together with one hand for a safe & secure fit when sharing between multiple children or to keep up with those unexpected growth spurts that seem to happen overnight. No rethreading required!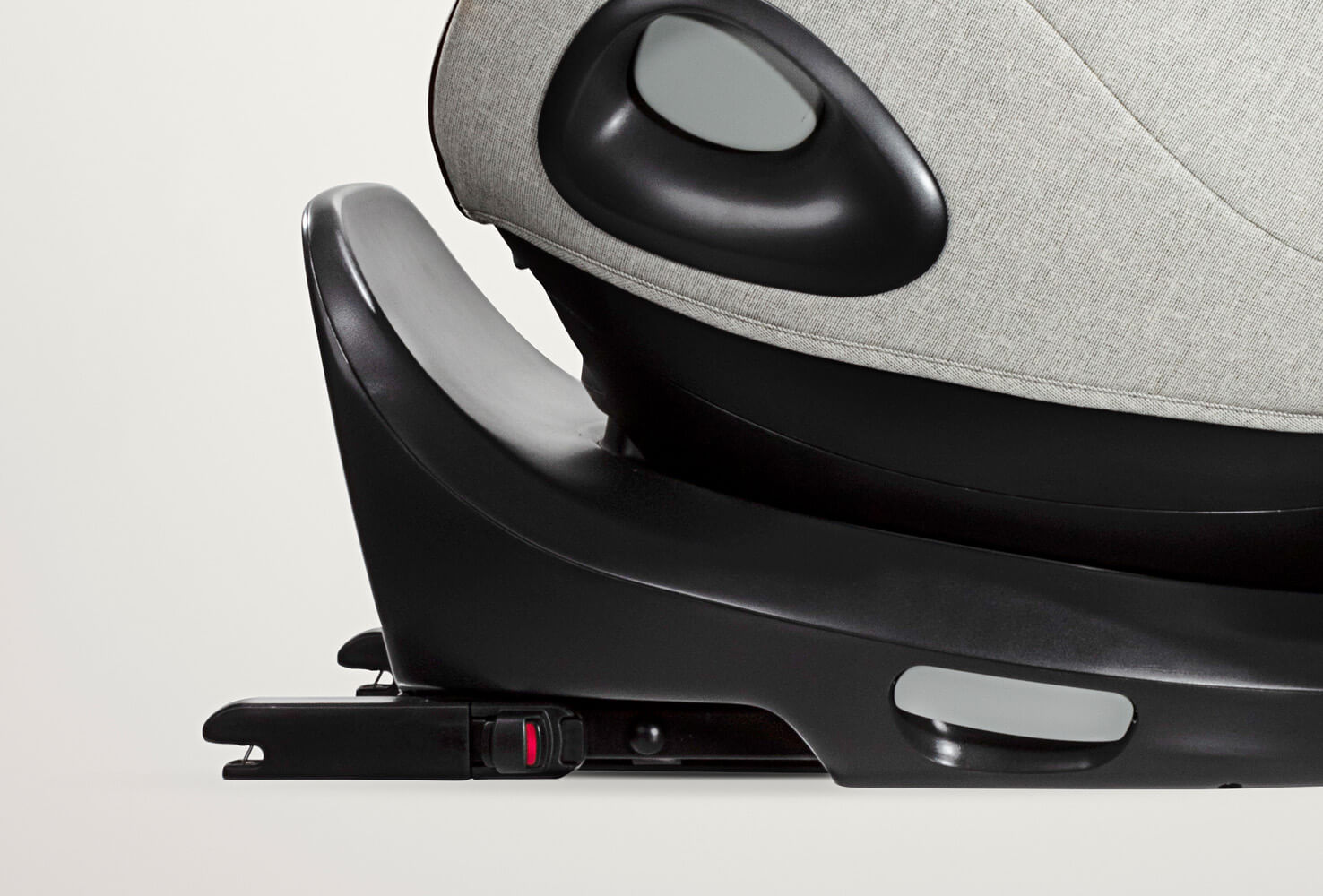 ISOFIX INSTALL
Get a flawlessly firm install
Get a hassle-free, flawlessly firm install every time with ISOFIX connectors that do the hard work for you.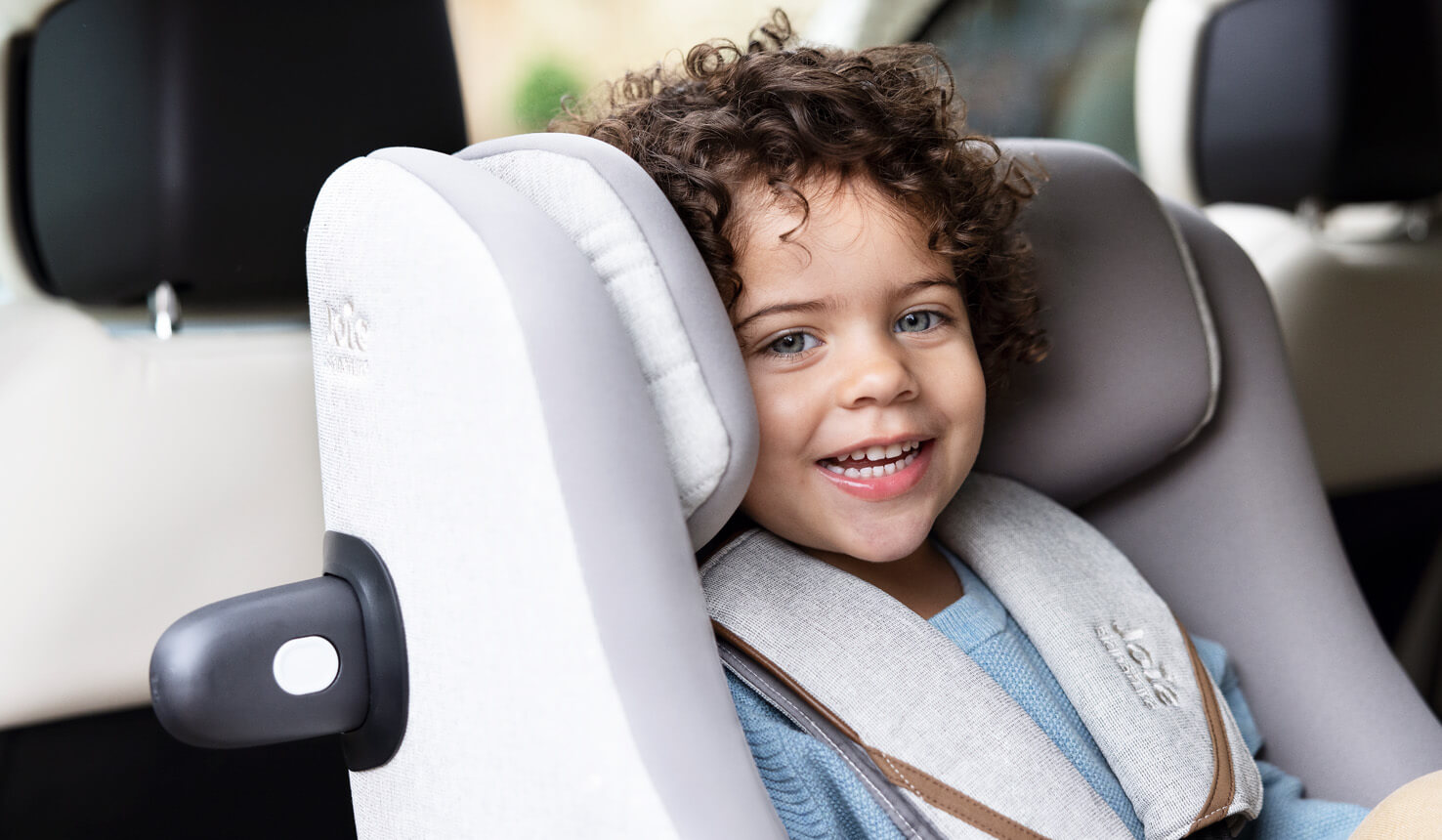 TRI-PROTECT™ HEADREST
Triple layers of safety
Our Tri-Protect™ headrest features 3 layers of force-absorbing cushions with memory foam to protect baby's fragile head and neck and to offer luxurious cosiness.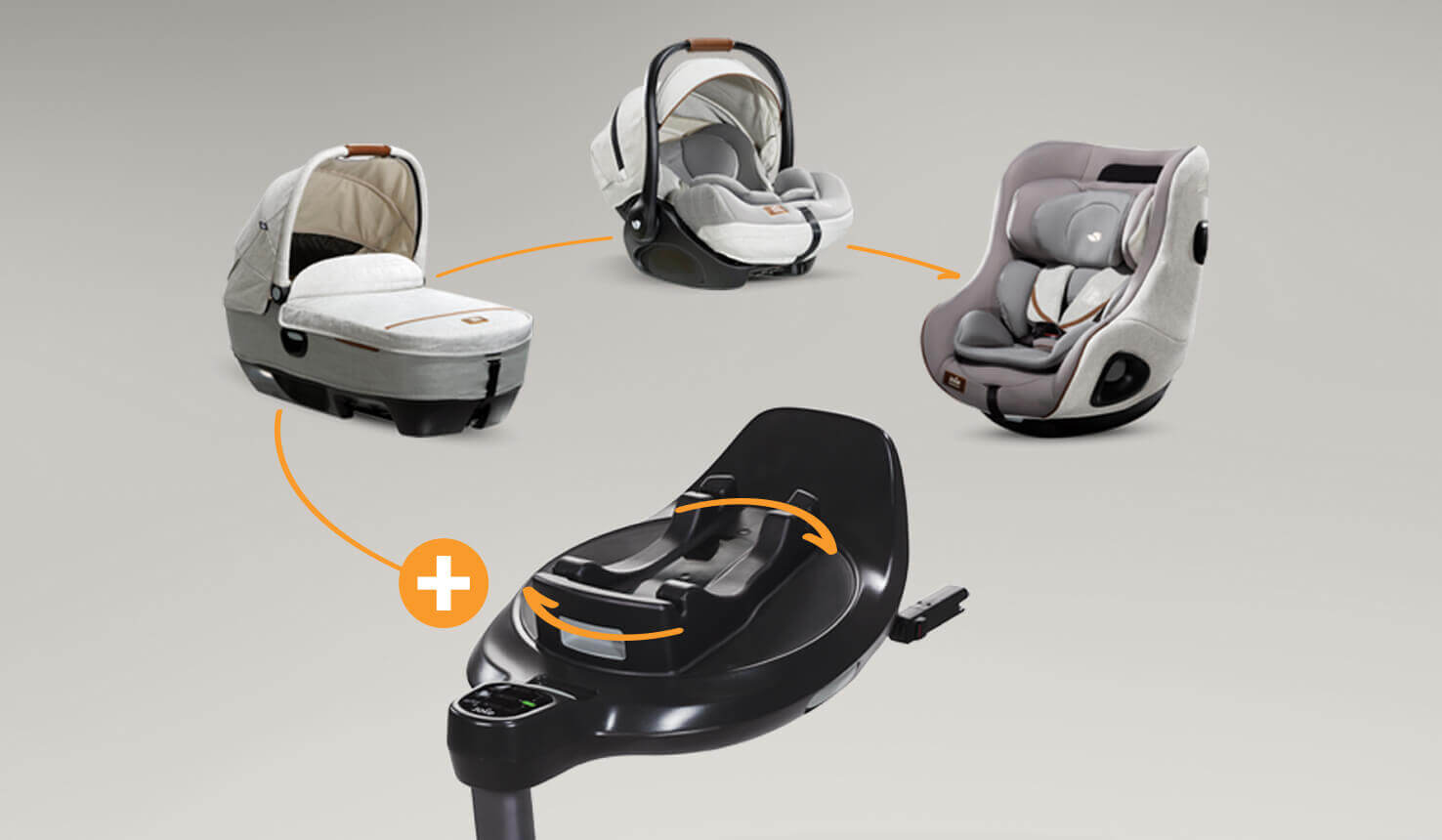 ENCORE SPINNING SYSTEM
One base. 3 seats. 4 years.
Joie's revolutionary spinning system gives you total flexibility to create a custom and convenient back seat experience as your child grows from birth to big kid, by using the same spinning base for both your baby car seat and your next-stage toddler car seat, like the i-Harbour™.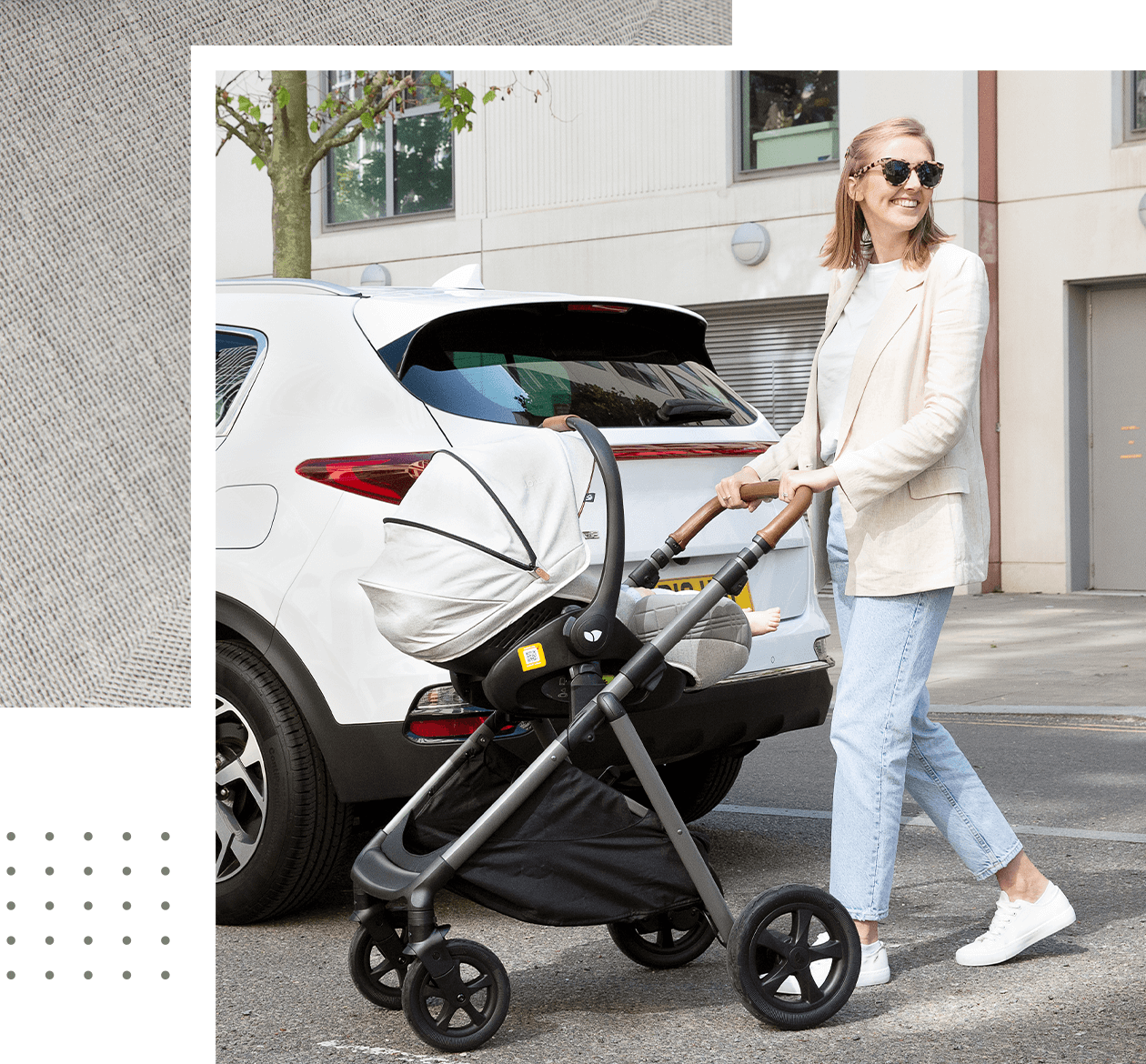 The Signature difference
There's nothing like slipping into a timeless staple piece: that's the feeling you'll get when you snuggle your little one into a Joie Signature pushchair or car seat. Go on, have your moment.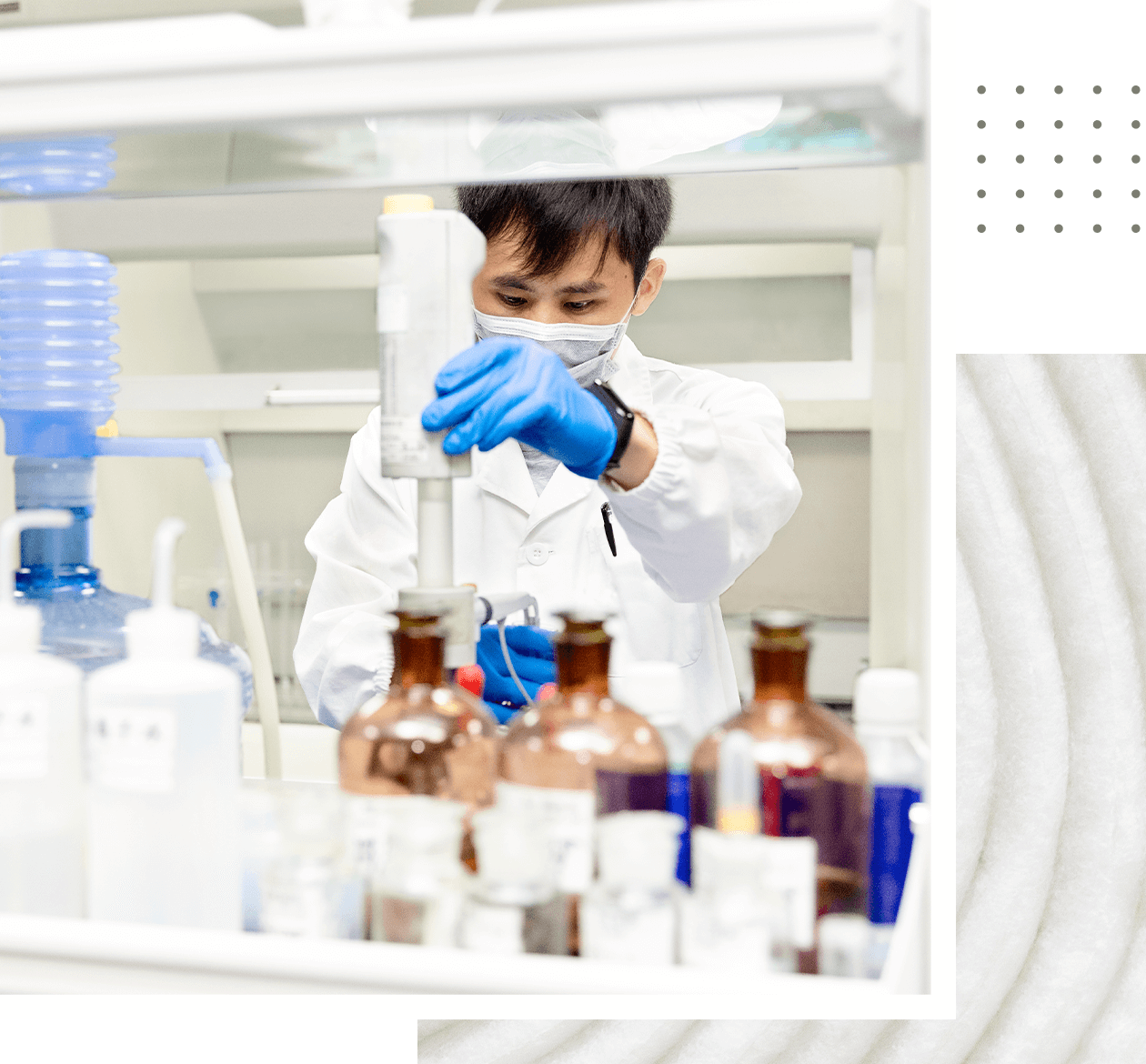 Our materials
We test for more than 150 different toxic substances to ensure your child's gear is safe even down to its basic ingredients.