Group 0+,1 Spinning car seat for birth to 4 years
A safe and secure 360º spinning car seat that makes ins and outs as simple as they should be.
Group 0+,1 Spinning car seat for birth to 4 years
A safe and secure 360º spinning car seat that makes ins and outs as simple as they should be.
SAFETY
Nothing matters more than getting to wherever you're going safe and secure. It's why we engineered the spin 360 with safety in mind:
Side impact protection

keeps your little one safe and secure at all times and from all angles

Never worry about getting a firm install with

steel ISOFIX connectors

that make it easy to get a flawlessly firm installation without battling a seatbelt

5-point harness

and

one-pull tightening

make getting the perfect fit as easy as a simple pull

Integrated load leg
COMFORT
We know one key to calm car rides is keeping your kiddos comfortable. So we designed this Joie rotating car seat with comfort in mind:
Plush

breathable fabric

helps keep them cool in any weather

Give your baby a snug and cosy ride from door to door with

deluxe cushioning

Customise the fit with a

3-piece infant insert

offers allows you to get the perfect snug, cosy fit for your little one
CONVENIENCE
Here's just a few of the ways we'll help lighten the load:
Say goodbye to wrestling little ones over the side of a car seat with a

360º seat rotation

On-the-go recline

turns the loudest restless passenger into a solid sleeper

Works all the way from

birth to 18 kg

for a traveller that grows with them

One-hand turn

makes using this spinning car seat easy and effortless

6-position Grow Together

™

headrest and harness system that adjusts together

means there's no more last-minute harness rethreading
USAGE
Group 0+/ 1
Use rear and forward facing
Child weight

rearward facing from birth to 18kg, approx birth - 4 years

forward facing from 9-18kg, approx 1- 4 years

Installs with ISOFIX
To comply with the ECE R44 OR ECE R129 car seat regulations of this car seat, we've include the weight/height at which the car seat can turn forward. However, we strongly encourage keeping your little one rear-facing as long as possible by maxing out the recommended rear-facing usage of the car seat.
Product Weight: 12.96 kg
Testing Certification: ECE R44/04
Product Size (when rear facing): l 69 x w 45 x h 55-78.5 cm
Product Size (when forward facing): l 64 x w 45.5 x h 55-78.5 cm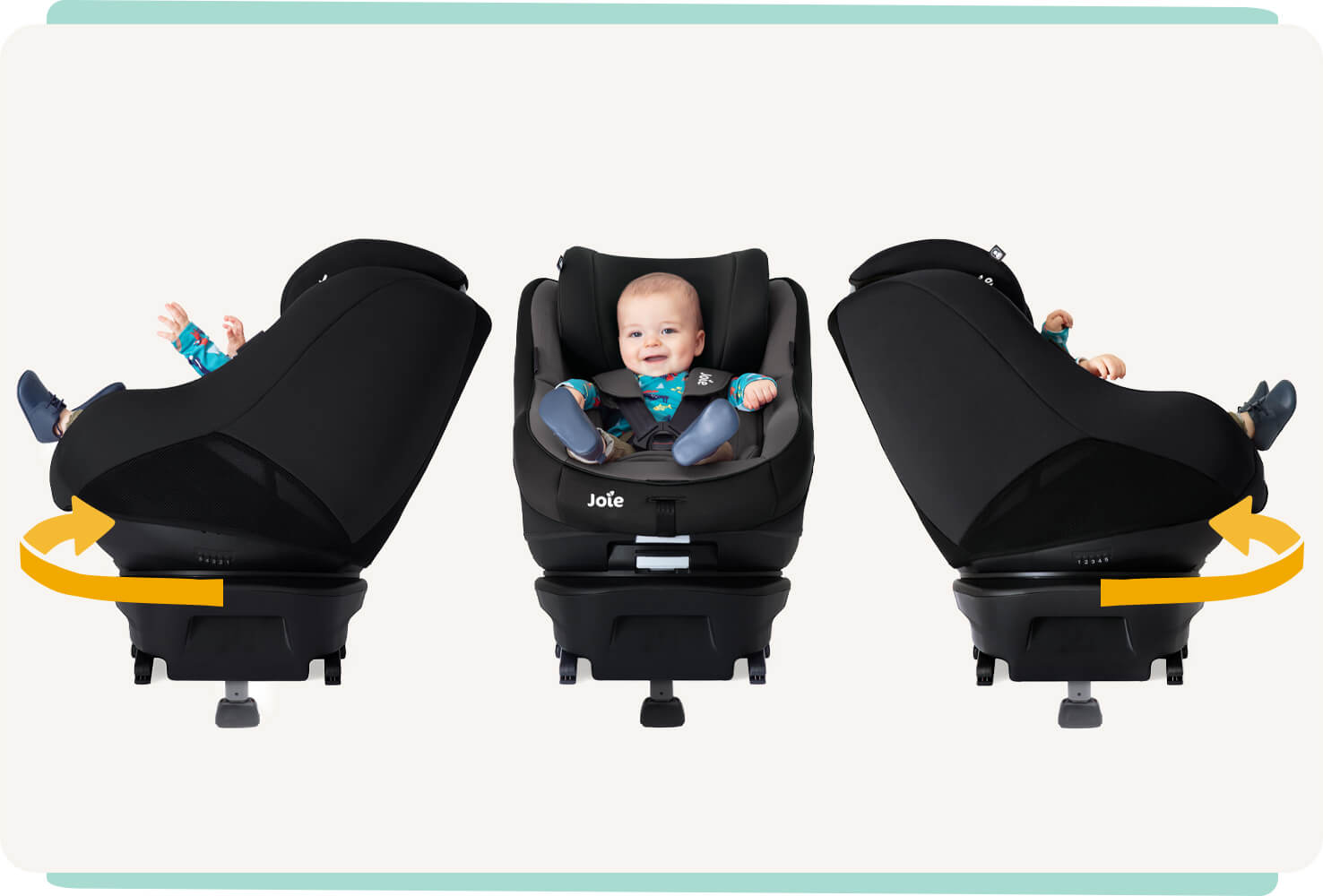 SIMPLE 360º SPIN
easier ins & outs
Getting in and out of the car with your little one just got easier… Simply spin the car seat to the perfect position you need for the easiest access to place your baby without reaching over the side of the car seat. Then spin it back to the safest position for traveling.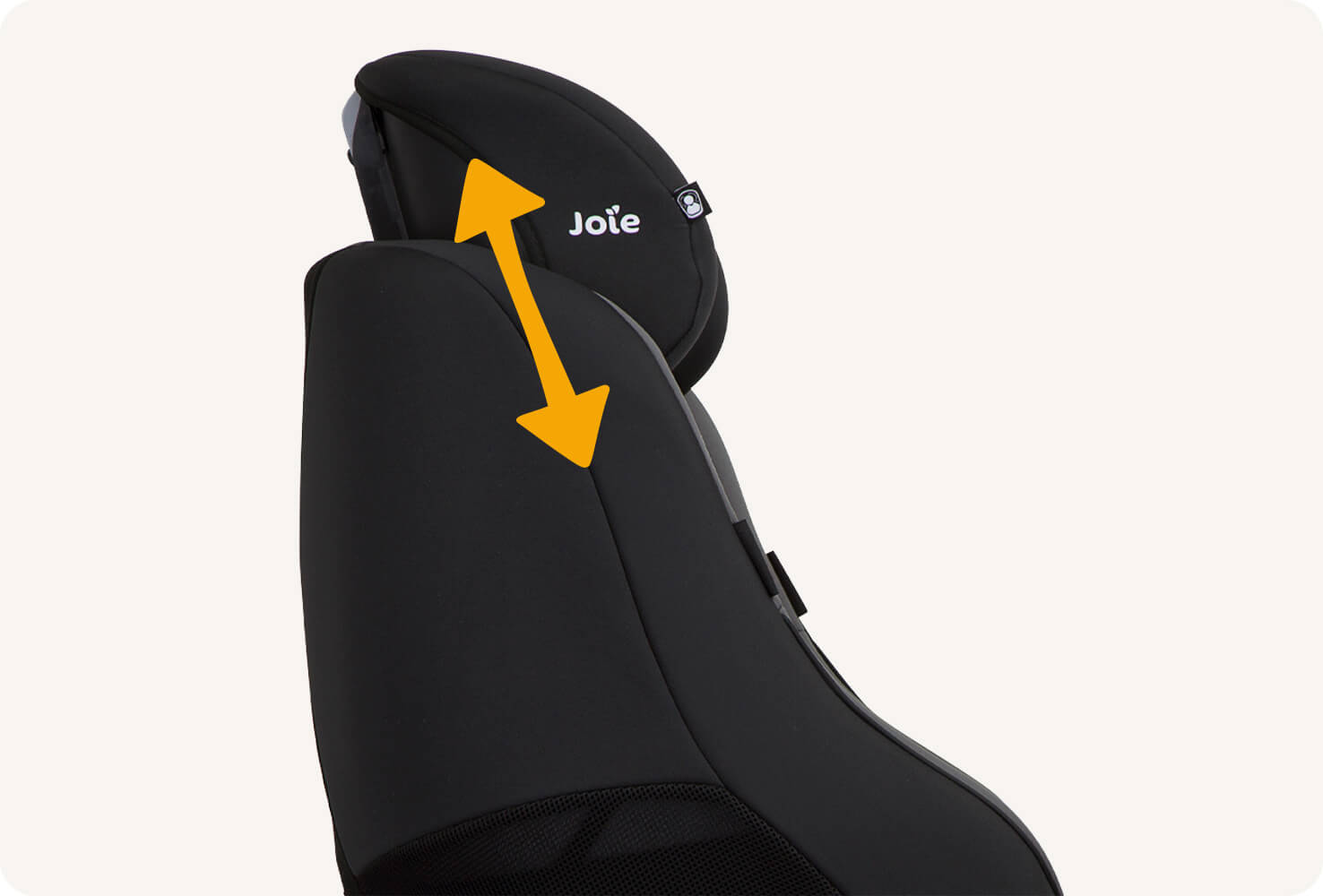 GROW TOGETHER™
a smarter headrest & harness
Our Grow Together™ multi-height headrest and harness system adjusts as one and never asks you to rethread a harness. Ideal when you want a car seat that intuitively grows alongside your little one.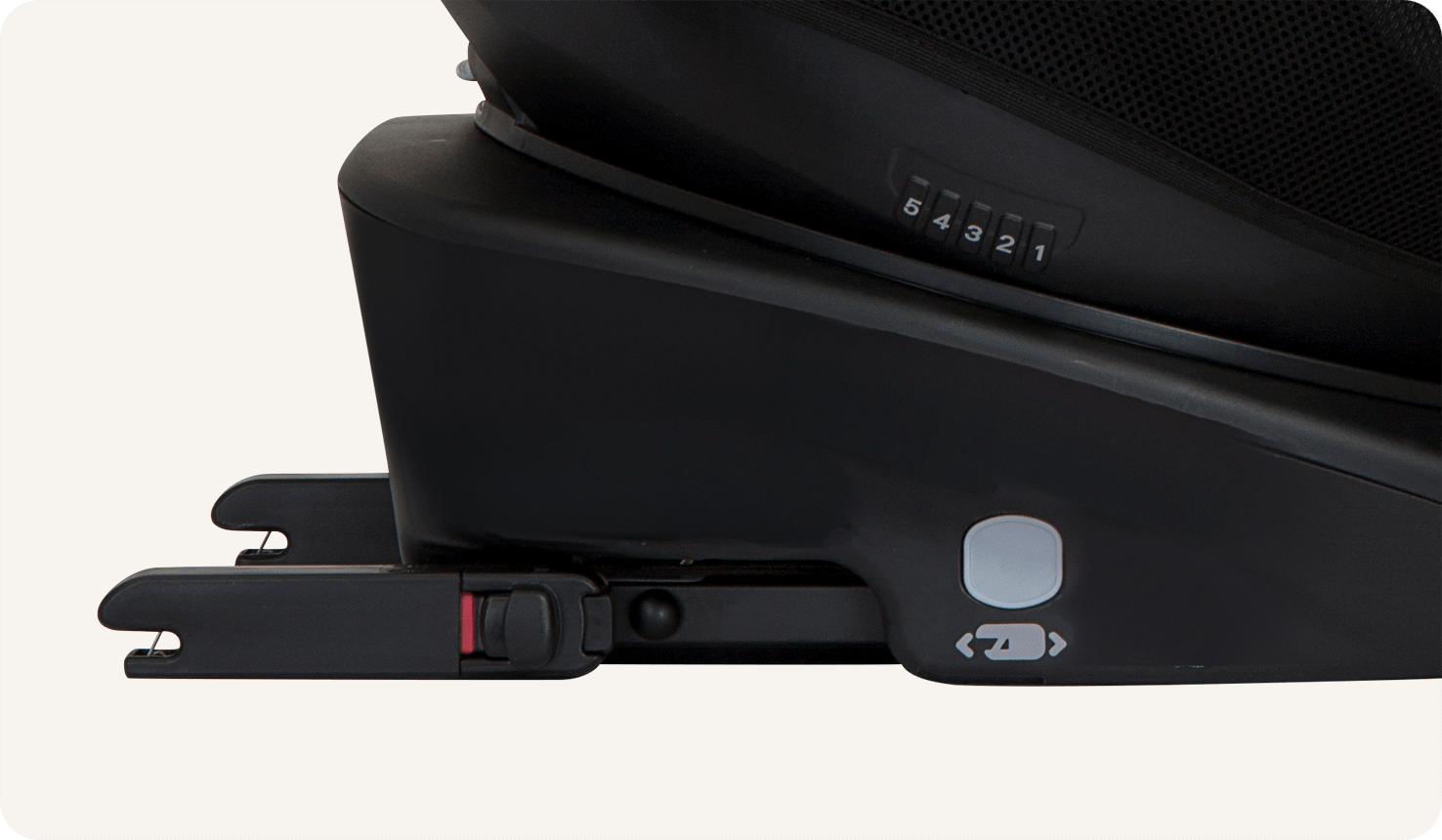 ISOFIX INSTALL
get a flawlessly firm install
Get a hassle-free, flawlessly firm install every time with ISOFIX connectors that do the hard work for you.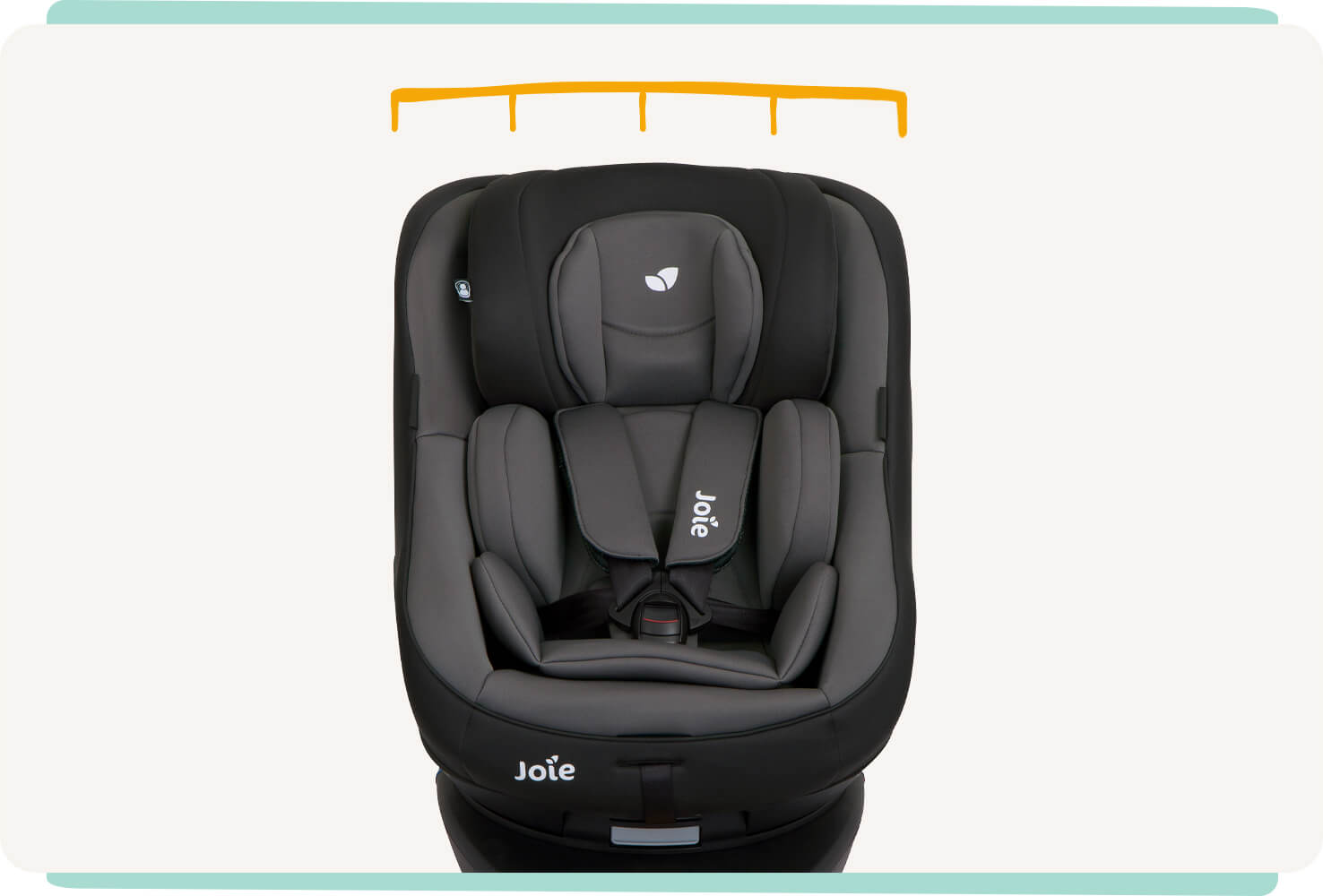 COMPACT SHELL
fits even more vehicles
Our rebound bar-free design makes the spin 360 one of the smallest swivel seats on the market. It also makes it the perfect option when you need to fit compact spaces, save space in the backseat, or fit multiple seats into a small car.
no such thing as too safe
Your baby gear should work hard for you every single day. That's why we push our products to the extreme during testing: We want to make sure they're up for any challenge you may face.
super strength materials
We use only high-quality materials in creating your gear: like aero-grade aluminium, super-strength steel and undiluted plastics.